Company Background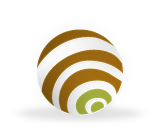 As an established lumber corporation, SAF specializes
in the sales and marketing of hardwood and softwood
forest products. We provide highly competitive pricing and customer solution to meet your specific business needs – in both logistic management and physical activities.
SAF provide unique solutions for our customers' needs
by investigating, examining, analyzing and then delivering products tailored to each individual specification
We are experts in purchasing, sales, transportation, and logistics and can source
products around the World. Our logistical expertise in truck, rail, barge, and ocean transportation means that we deliver your product when and where you need them.
Our dedicated team of wood product professionals, are highly experienced and have extensive market knowledge to support our clients internationally.
Our Vision
To become your key supplier in South America.
Our Mission
To offer our customers unmatched variety in sustainable forest product inspired
by and supportive of the environment
Our Values
Our business is based on mutual respect, openness and integrity.
SAF strives to offer its customer's complete transparency in their markets of operation.
We seek to retain client's confidence through performance, flexibility, and open communication as we work in pursuit our corporate goals: to steadily create
corporate value and generate high value-added for the benefit of our clients,
our suppliers and the community.